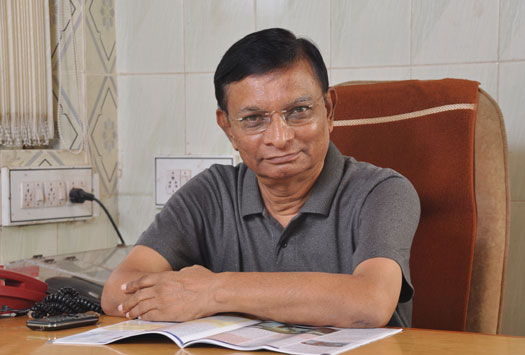 Mahendra Chemicals Located at Naroda GIDC, Ahmedabad is an Active Pharmaceutical Ingredients (APIs) manufacturing company focused on the development and synthesis of APIs for further processing in suitable dosage forms at pharmaceutical formulation industry.
Mahendra Chemicals is among the most trusted and leading manufacturers and exporters of Lidocaine base and Lidocaine hydrochloride. And now added Bupivacaine hydrochloride, Ropivacaine hydrochloride, Benzocaine and Clotrimazole in their API manufacturing basket through the scientific study and R&D development. Our superlative products help us to fly the flag of success in the domestic and in the global market hoist.
Mahendra Chemicals is a promise to be esteemed company to its customers, business partners and colleagues based on its commitment to the highest standards of ethics and integrity.
Mahendra Chemicals pursues a multi-layered growth strategy combining internal product development with Regulatory compliant GMP norms. Our state-of-art manufacturing technology allows better quality product that leads the trust of our customers. The production plant is located in Ahmedabad, India.
Mahendra Chemicals is established in 1977 started with two APIs in category of local anaesthetics and now company is having 40 years experience of API manufacturing and added more APIs in the manufacturing list. .
Mahendra Chemicals is having a full-fledged R & D facility for process improvement, new development, process optimisation to provide best quality products to the global market to compete with new molecule development and expansion of production. We believe in team spirit and actively rely on the knowledge, integrity, imagination, values and skills of our employees to better serve our customers. Our teamwork is power and success.
Our focus is to add value to the global pharmaceutical industry by serving as a reliable partner. Our business is successful only when our customers are successful.